Whatever your age, you can find opportunities to discover, learn and grow in your faith and your relationship with God.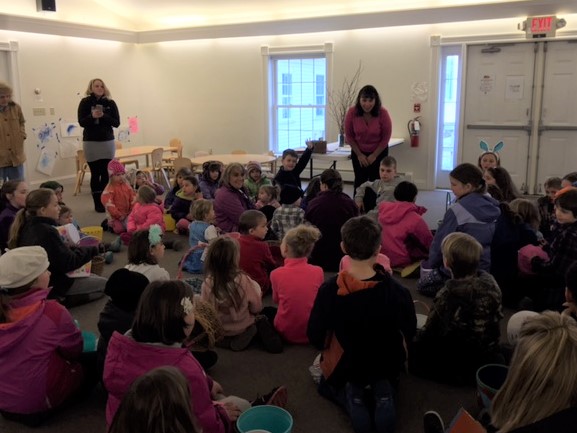 Every Sunday we offer Sunday School from 10:00am-11:00am. Nursery care is available for infants and toddlers.
HIGHLIGHTS OF THE SEASON AHEAD … We would love to see you join us!
Sunday, September 10 - RALLY SUNDAY, we will celebrate the beginning of the new school year. There will be games & activities for the children, followed by refreshments for everyone!
Sunday, September 17 - SUNDAY SCHOOL officially begins.
Monday, September 25 - PARENT WORKSHOP SERIES, "Understanding Changing Child, Understanding Milestones" with Kathy Bowen, certified professional parenting coach and Kara Douglas, owner of Fishmoon Yoga.
Thursday, October 12 - PARENT WORKSHOP SERIES, "Emergent Literacy" with Stephanie Schott, early literacy specialist, Maine State Library.
Saturday, October 14 - PUBLIC SUPPER, Pot Roast Dinner. With CHANS here offering a free flu clinic! 
Saturday, November 5 - HARPSWELL BY THE SEA CHURCH FAIR
Sunday, November 12 - OPERATION CHRISTMAS CHILD, Boxes Due!
Sunday, November 19 - CHURCH WORLD SERVICE BLANKET SUNDAY, Kick Off.
Tuesday, November 28 - PARENT WORKSHOP SERIES, "Sensory Smart Families" with Maggie McKenna, Occupational Therapist.
Sunday, December 17 - MUSIC SUNDAY
Sunday, December 24 - CHRISTMAS PAGEANT